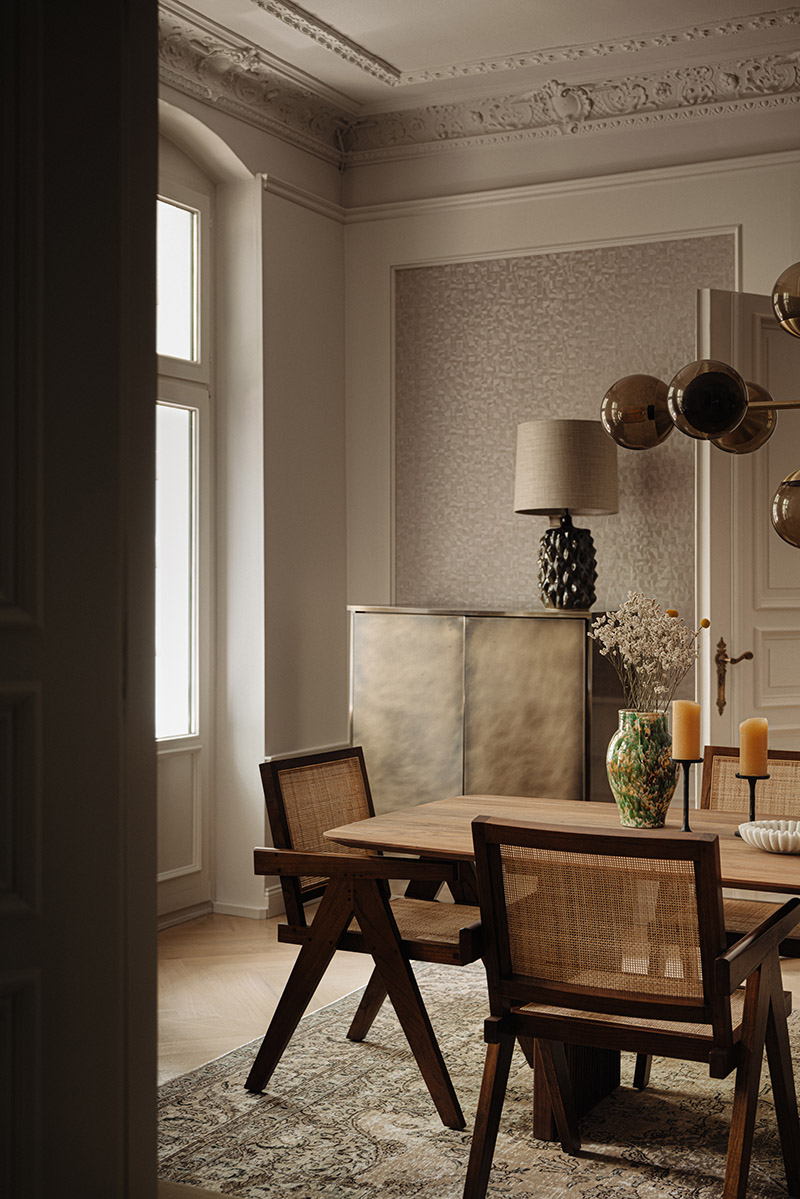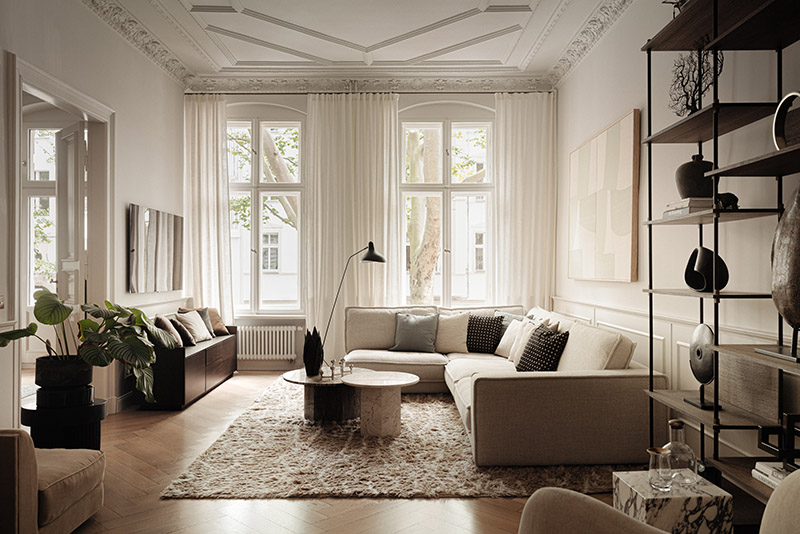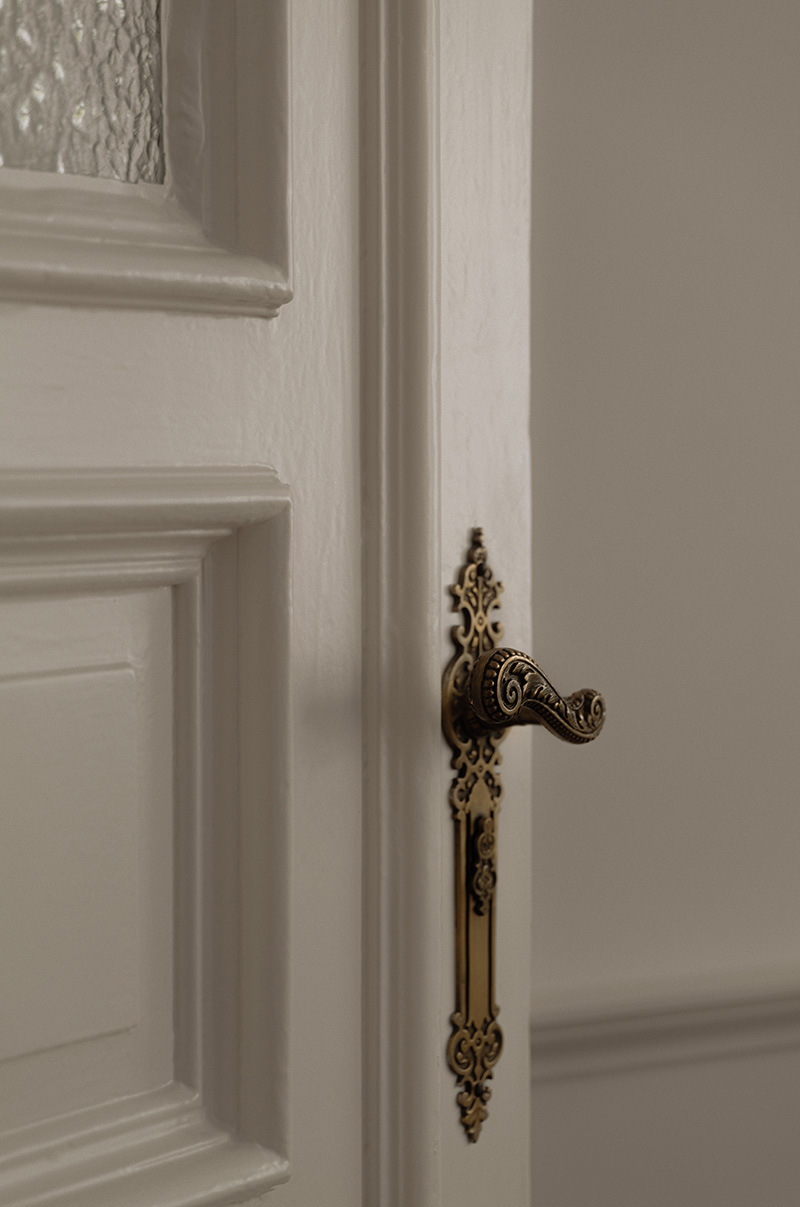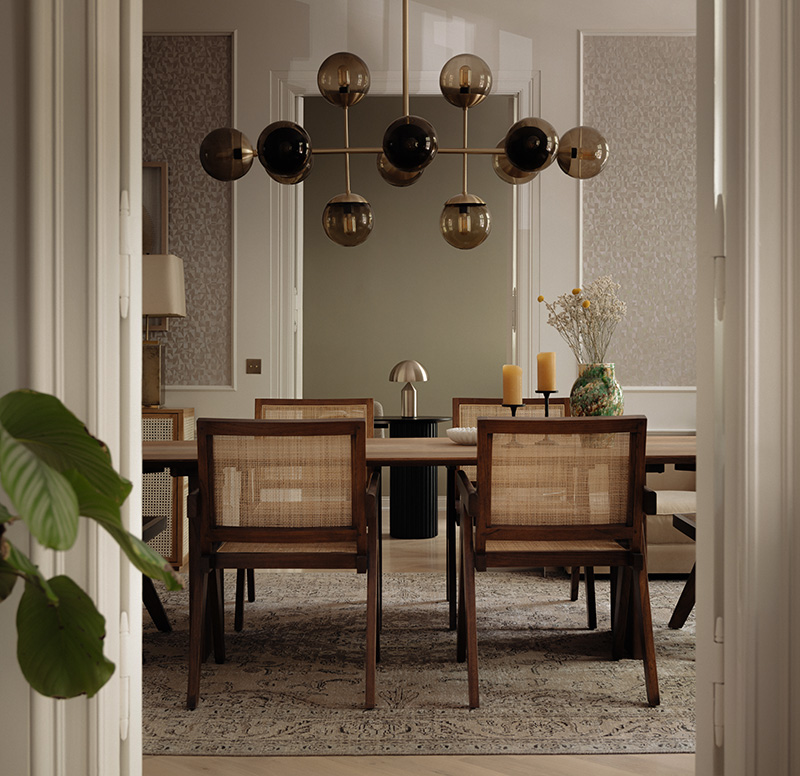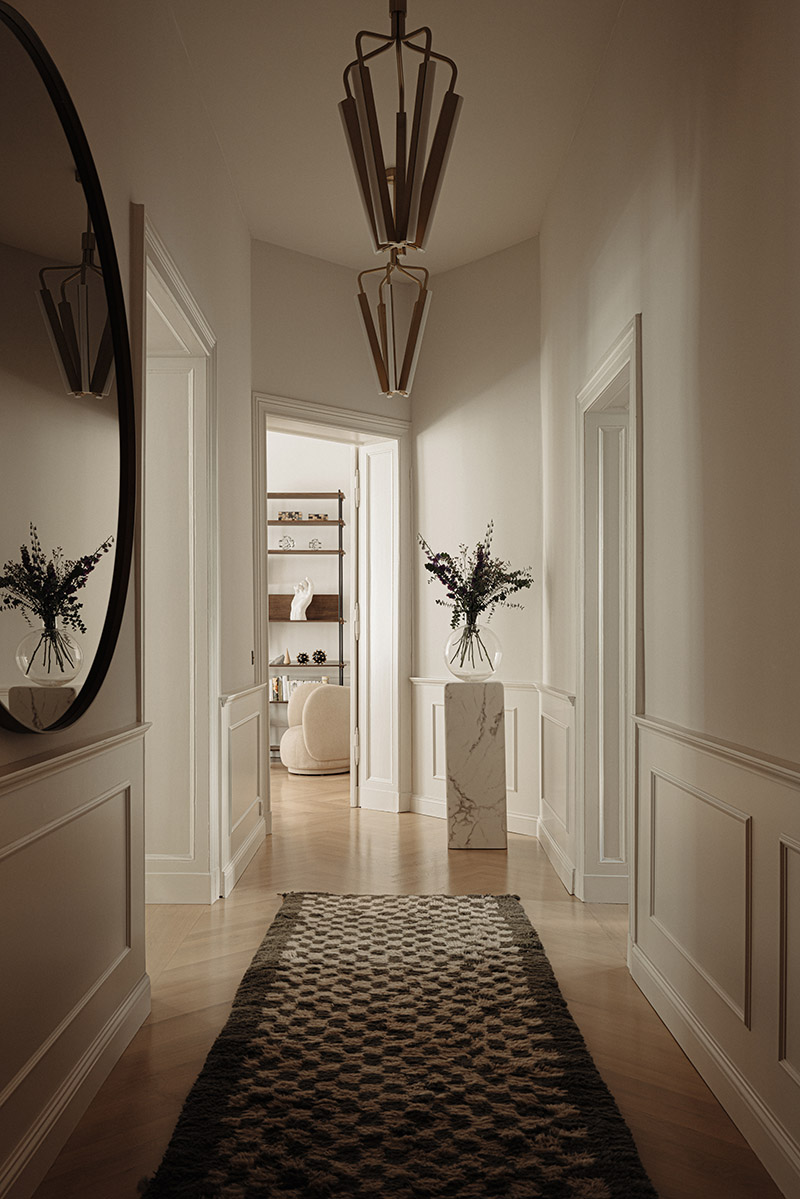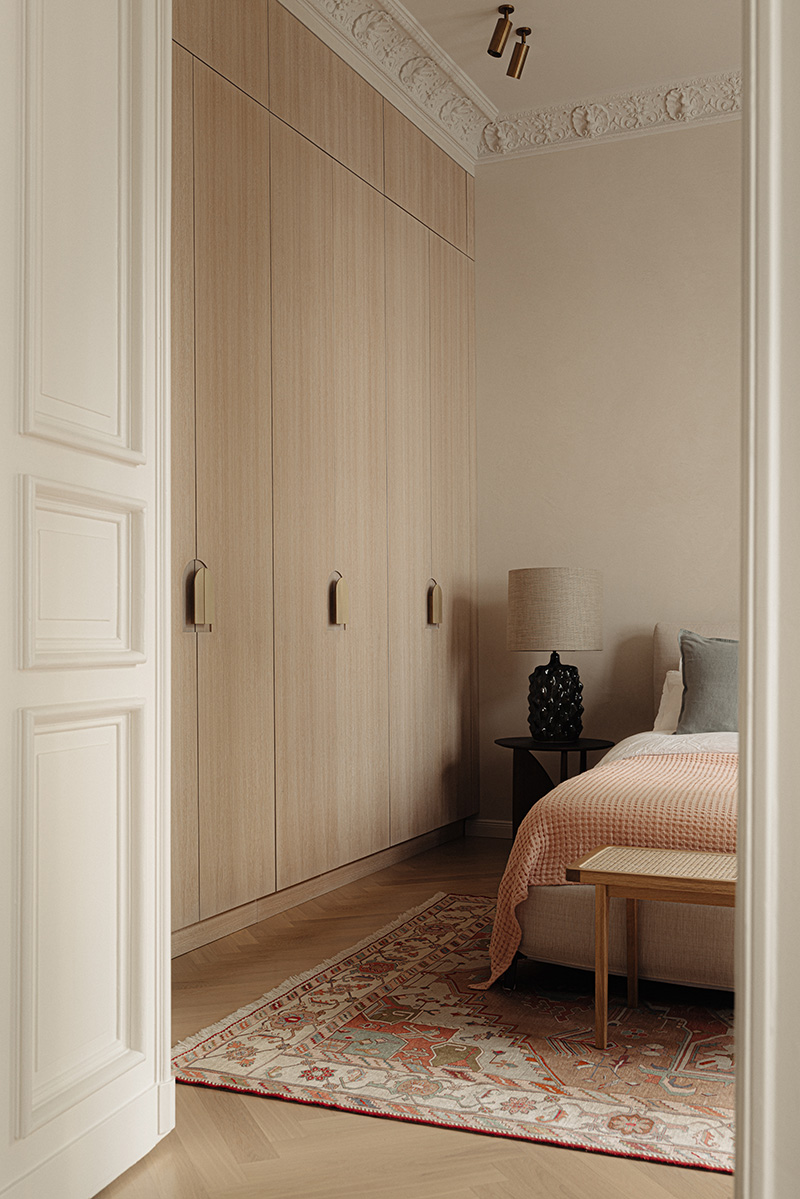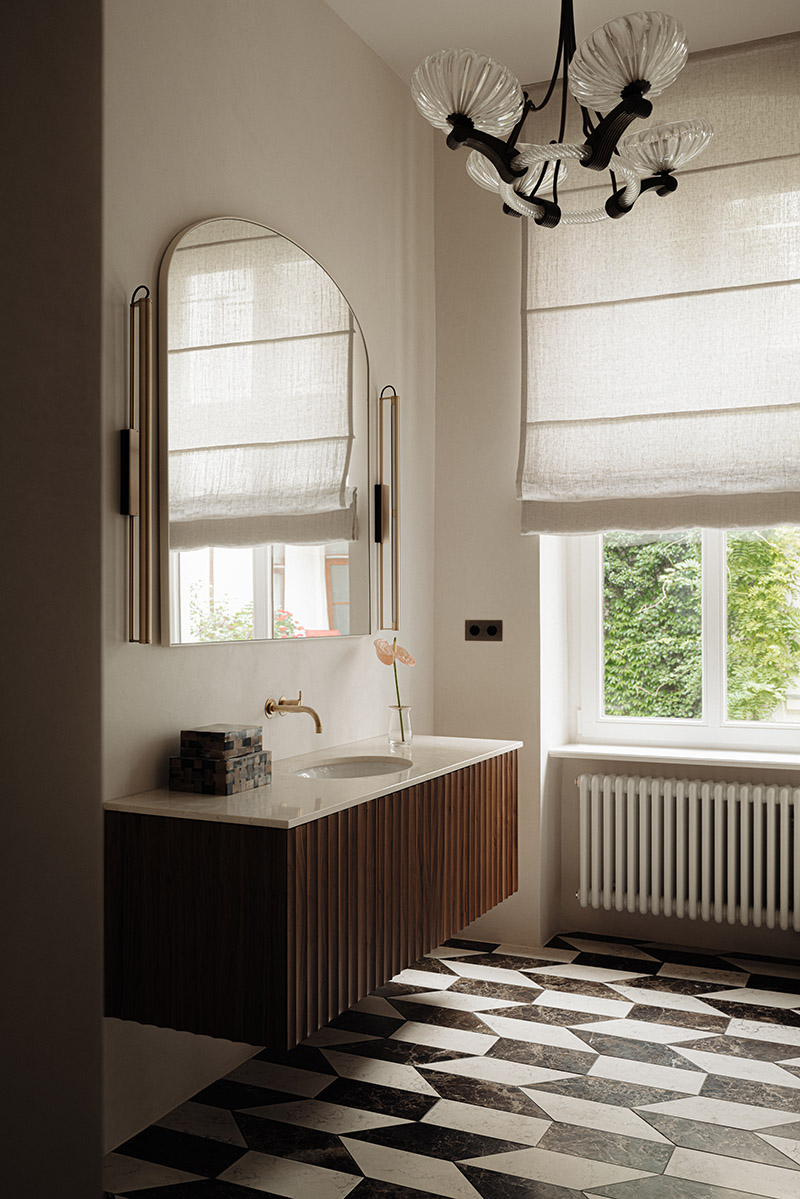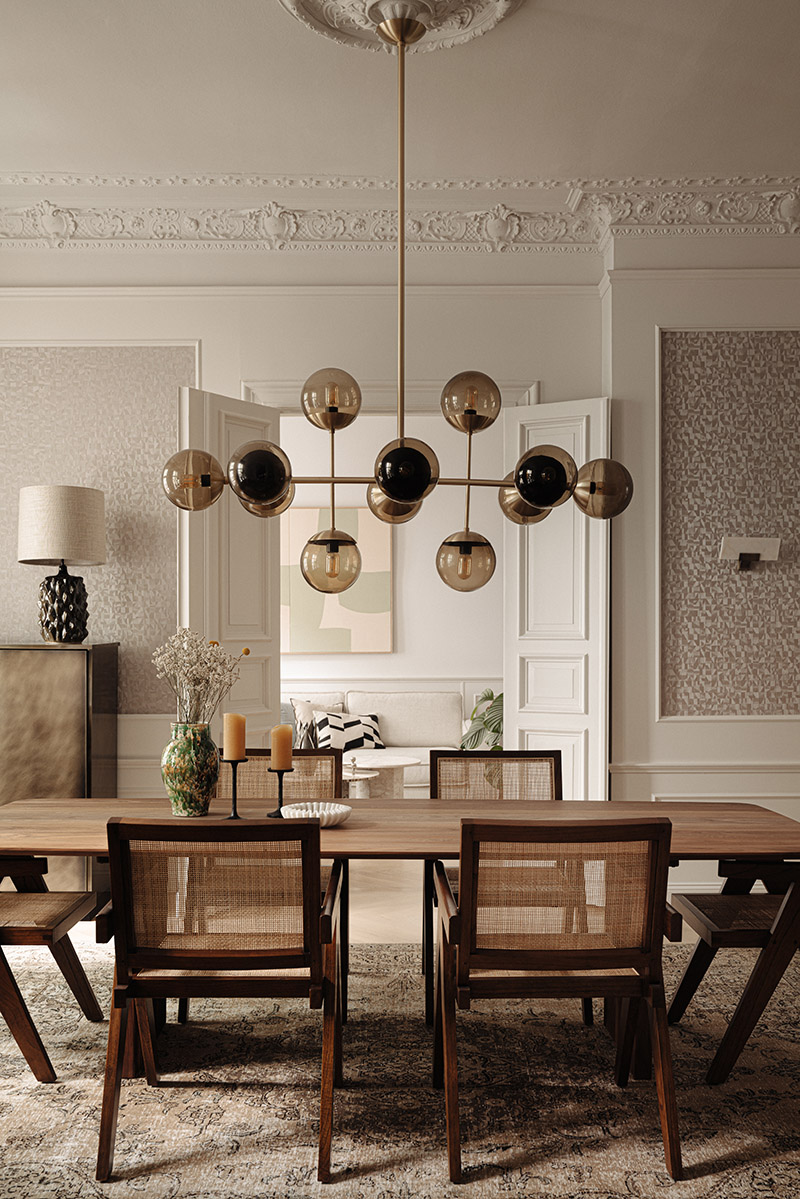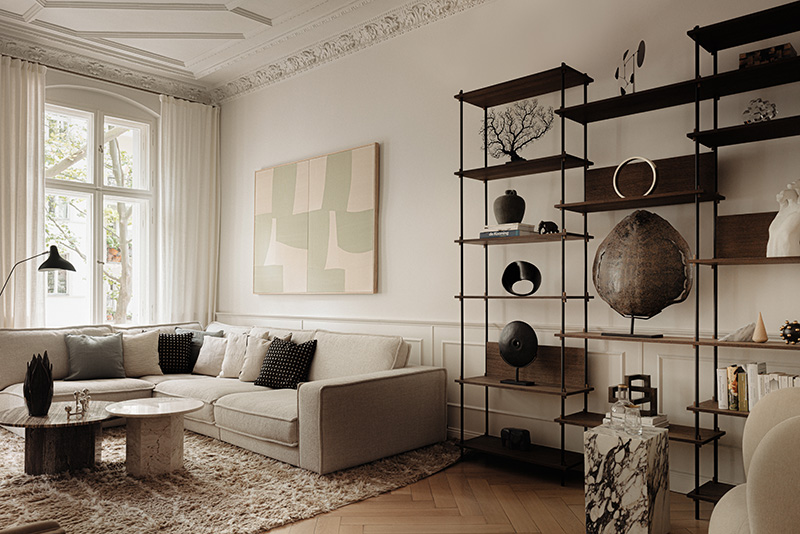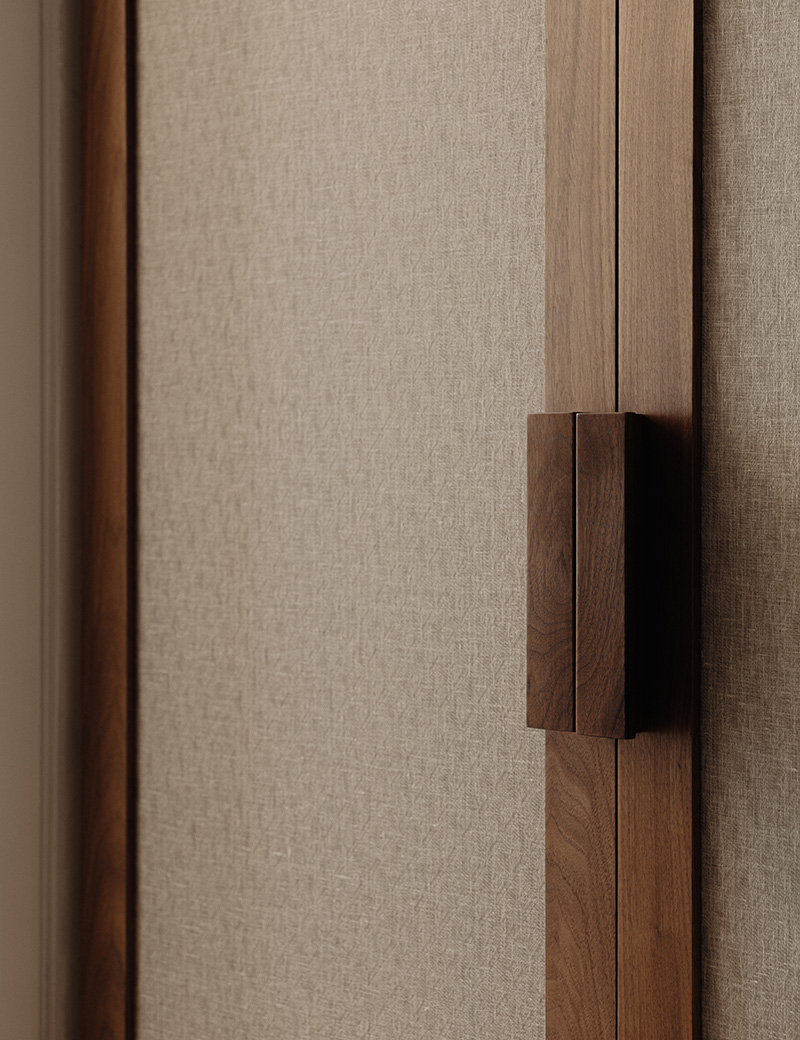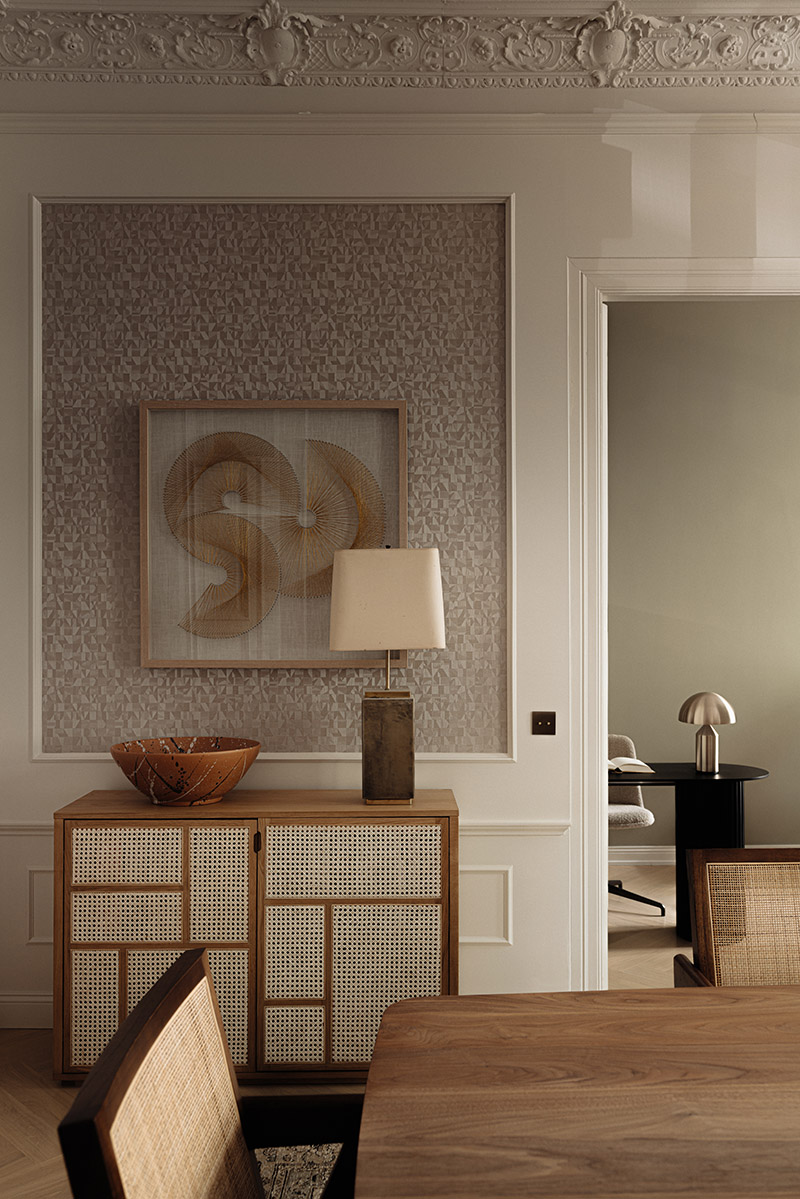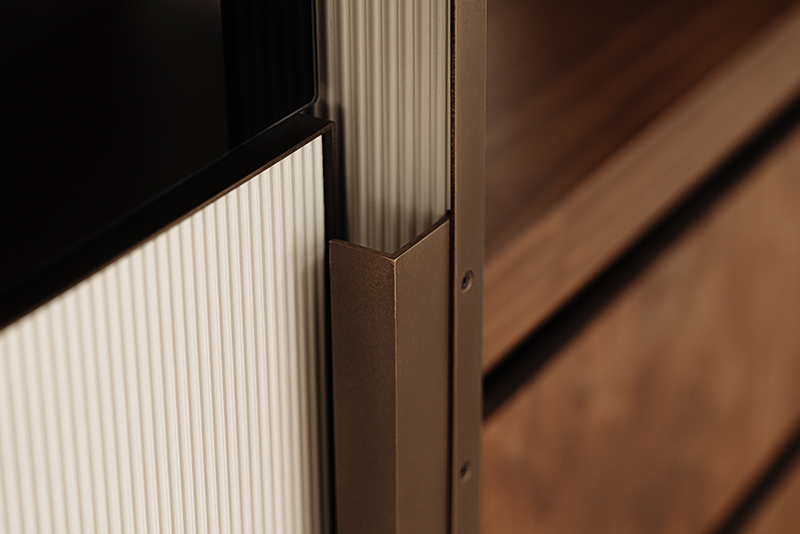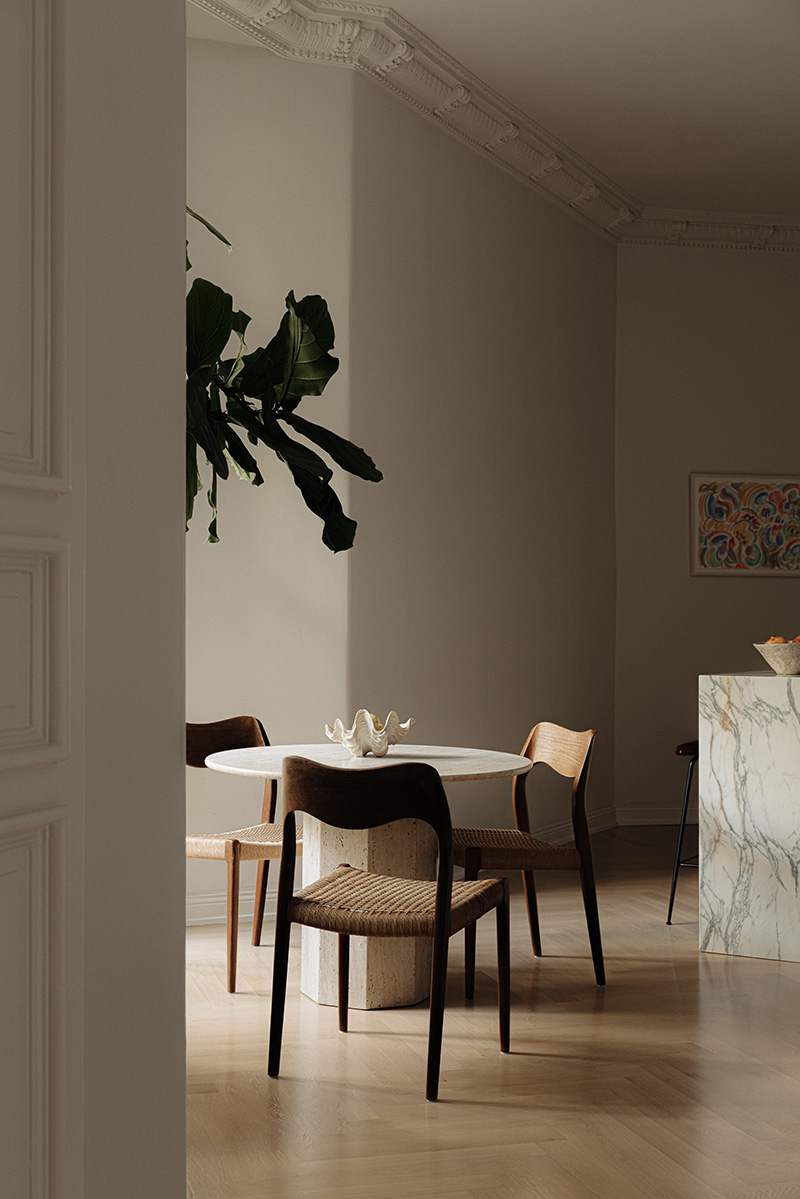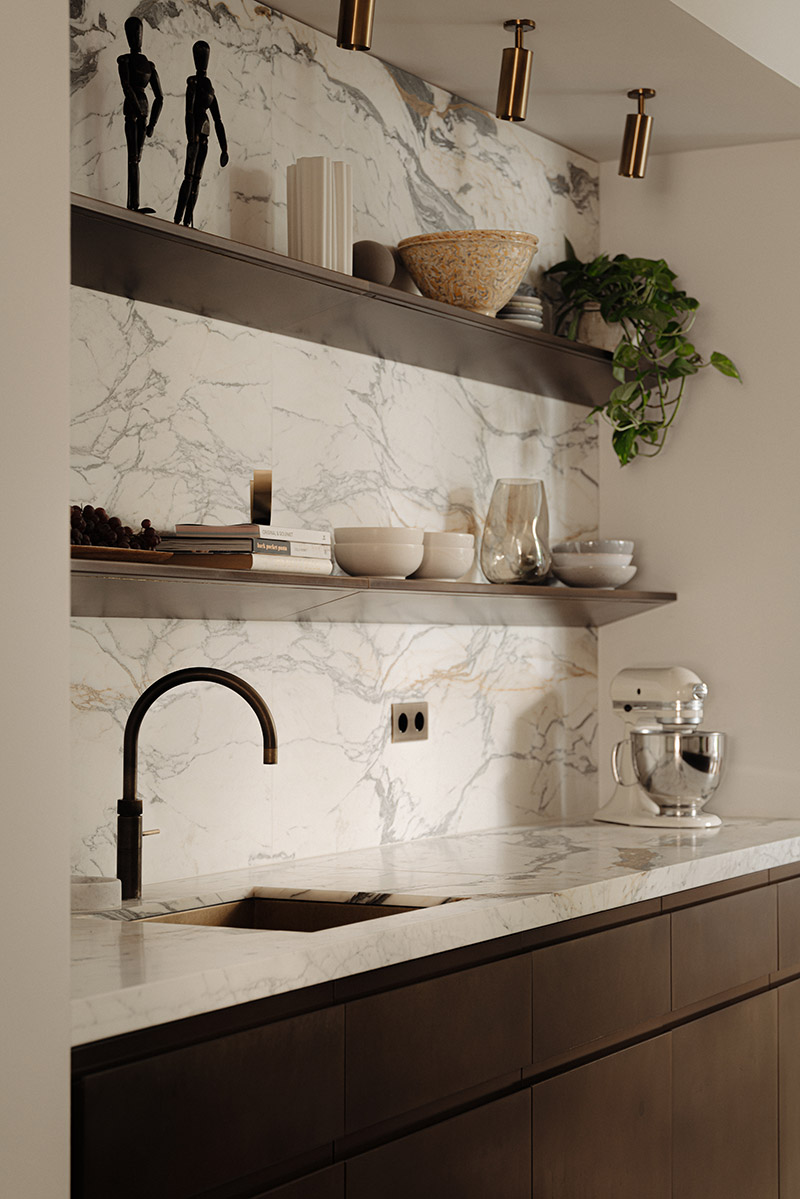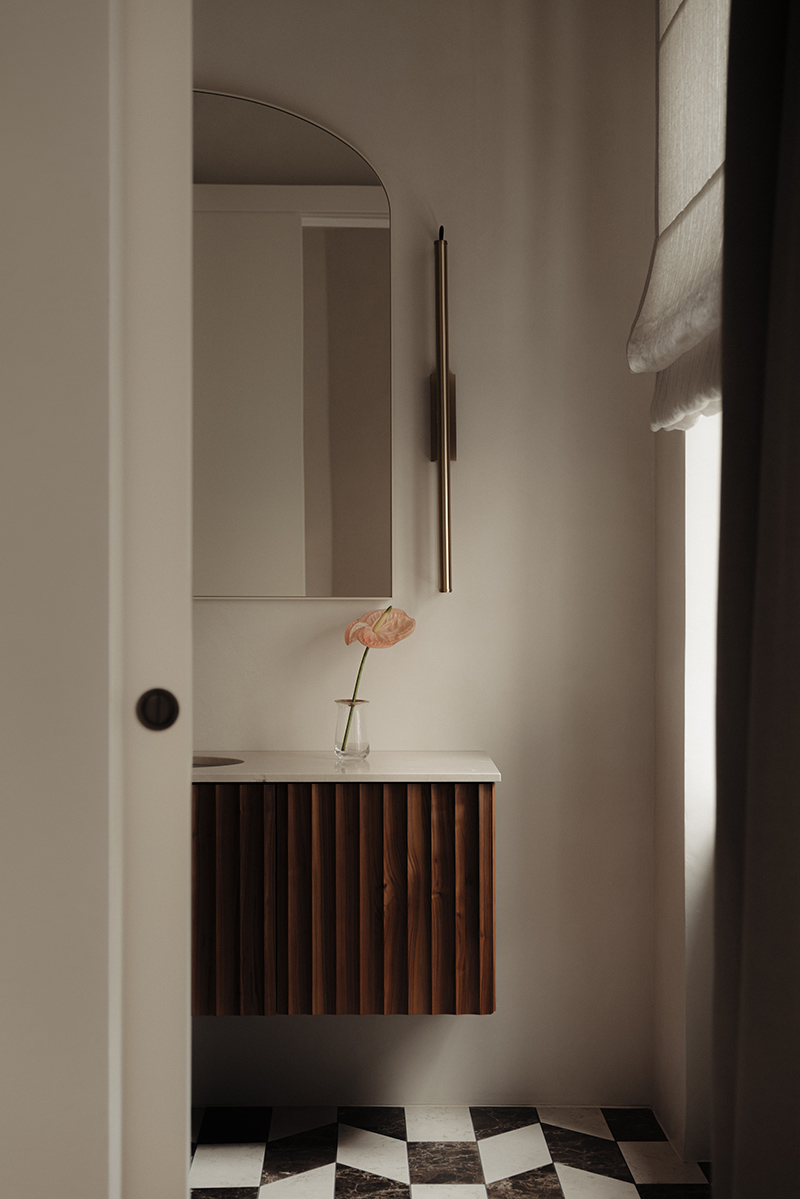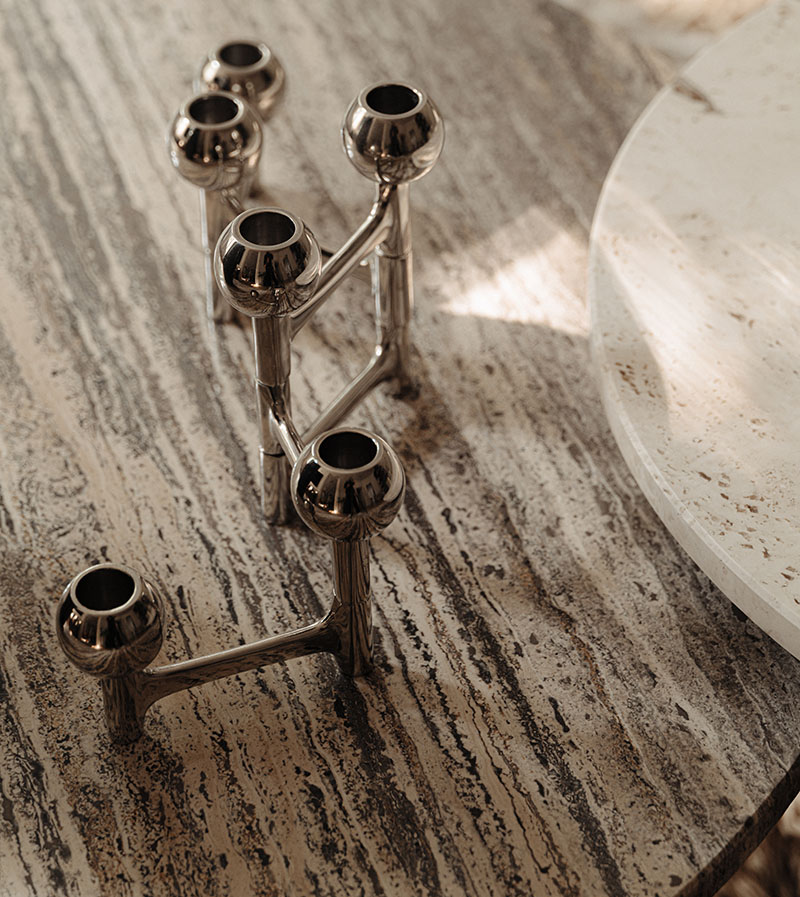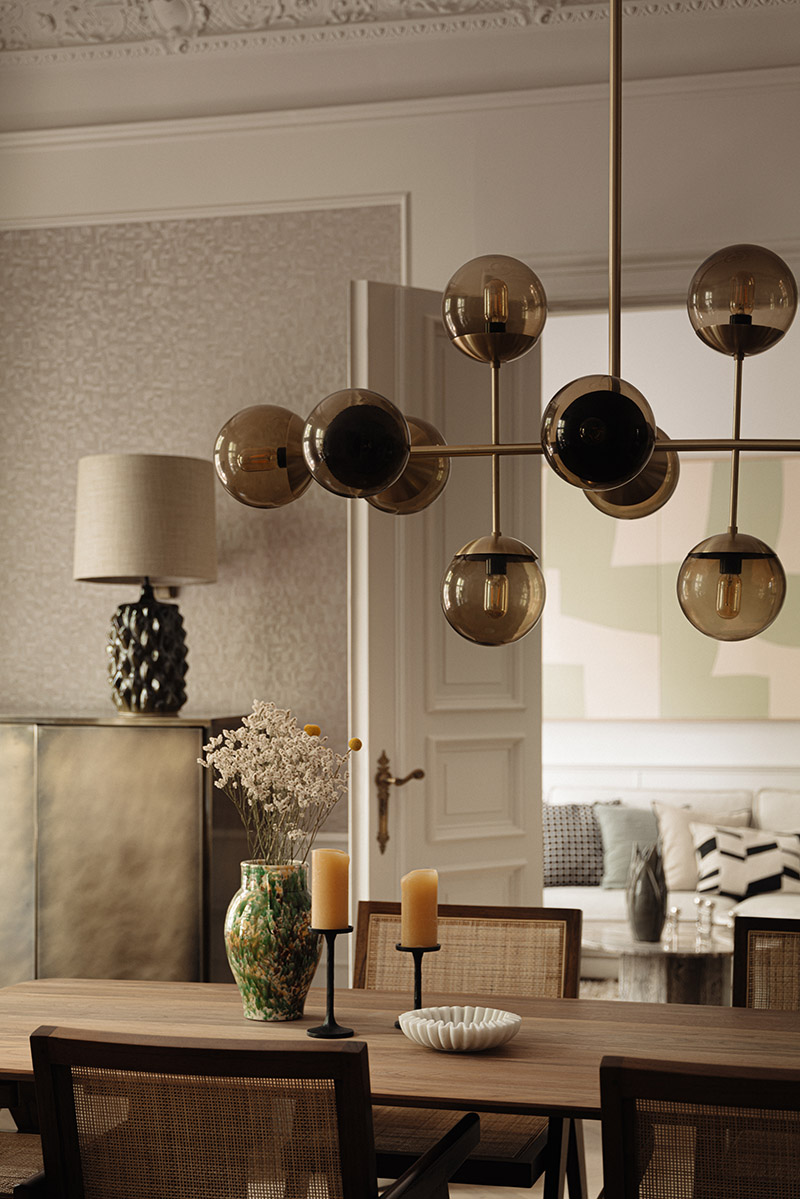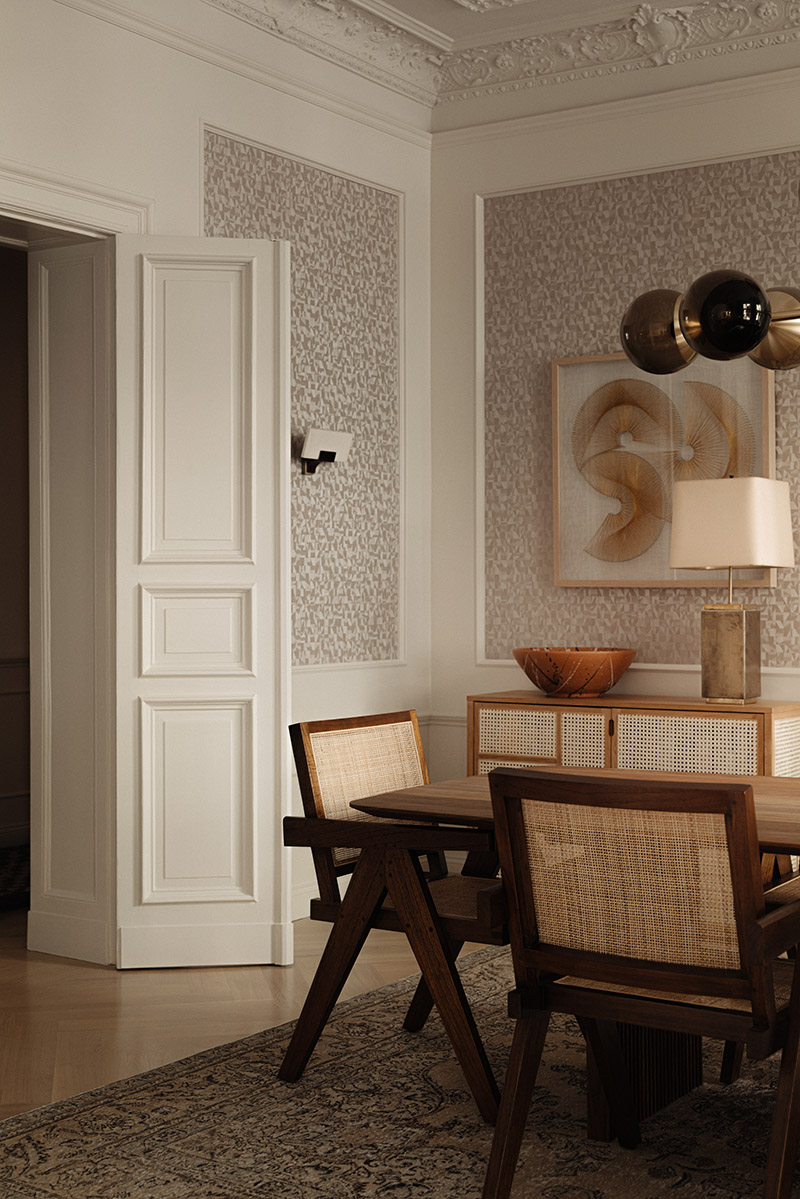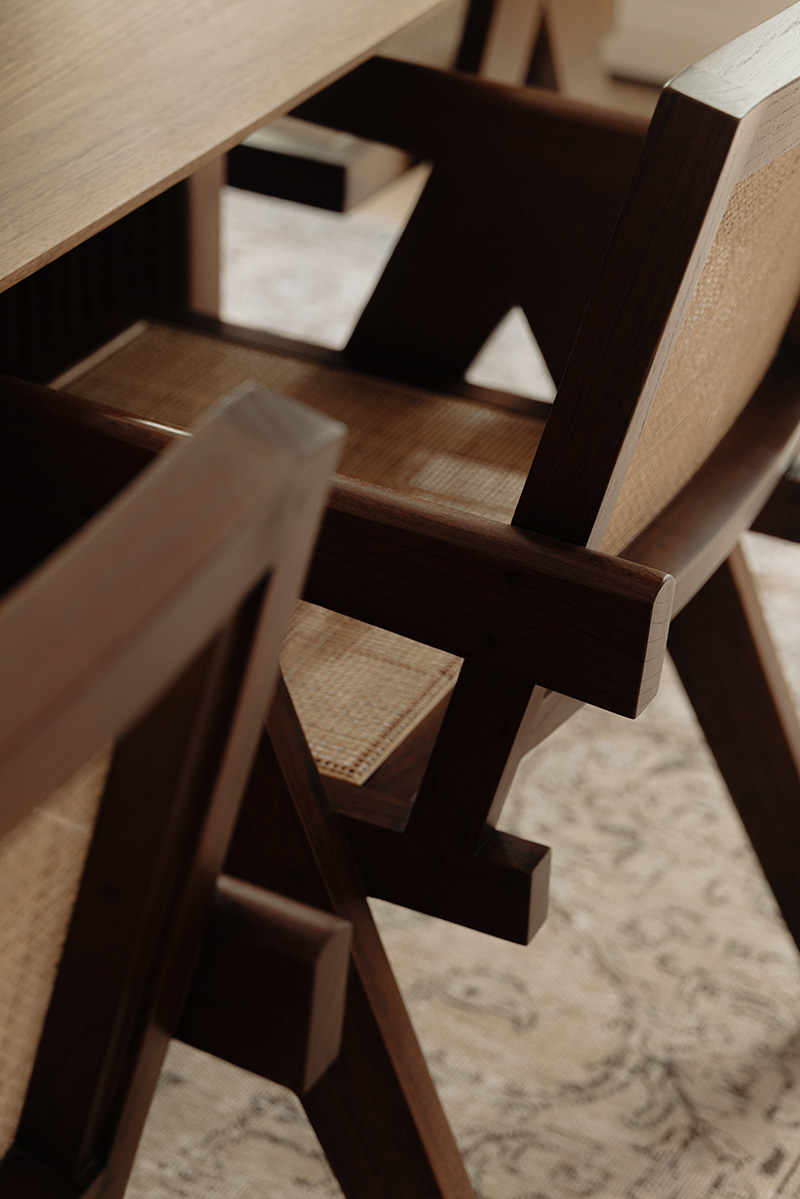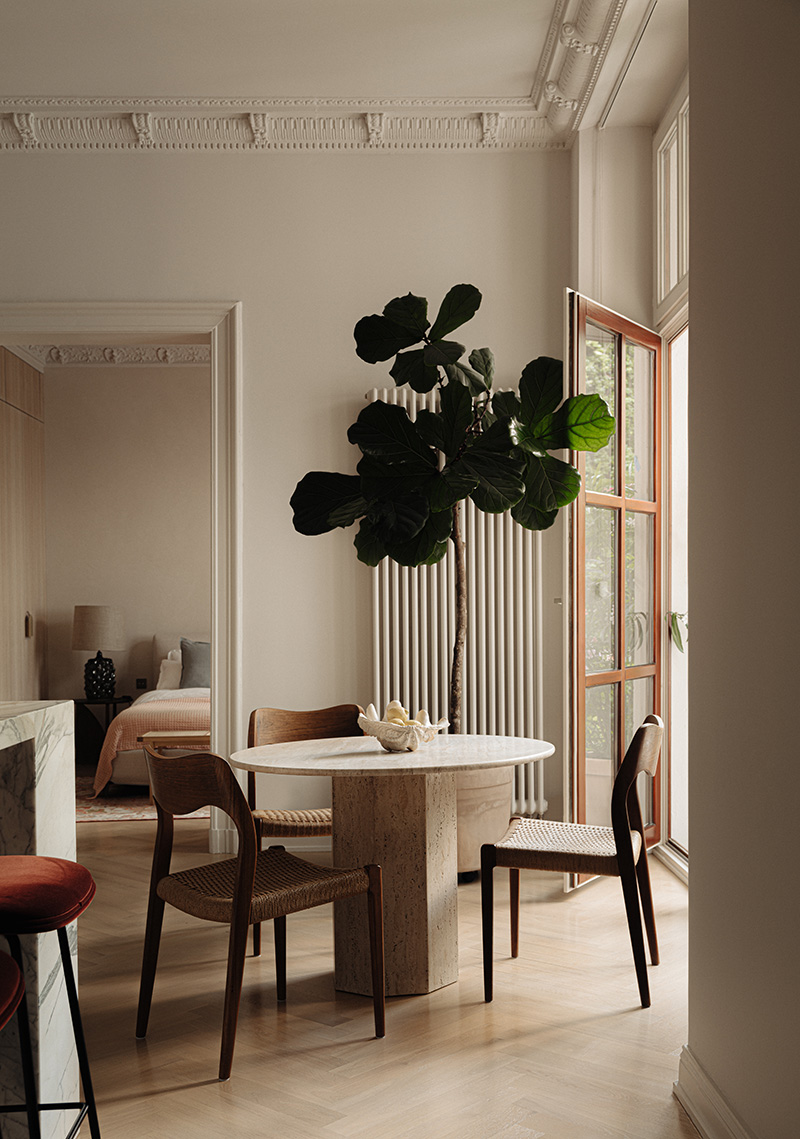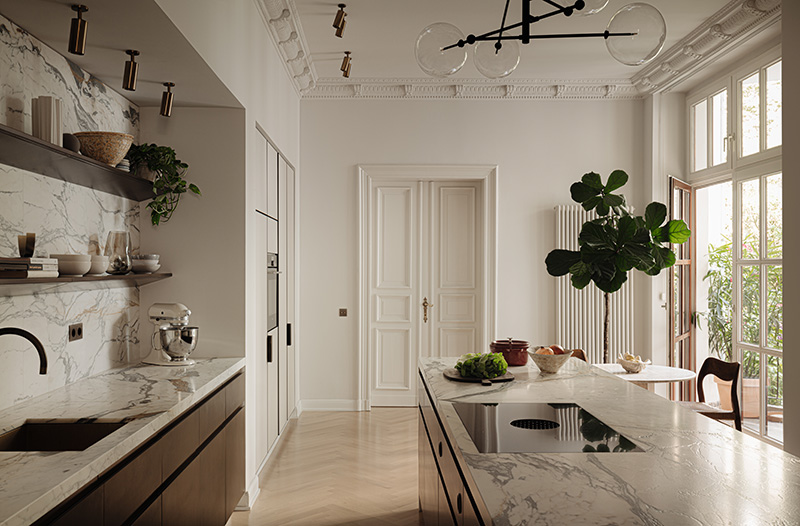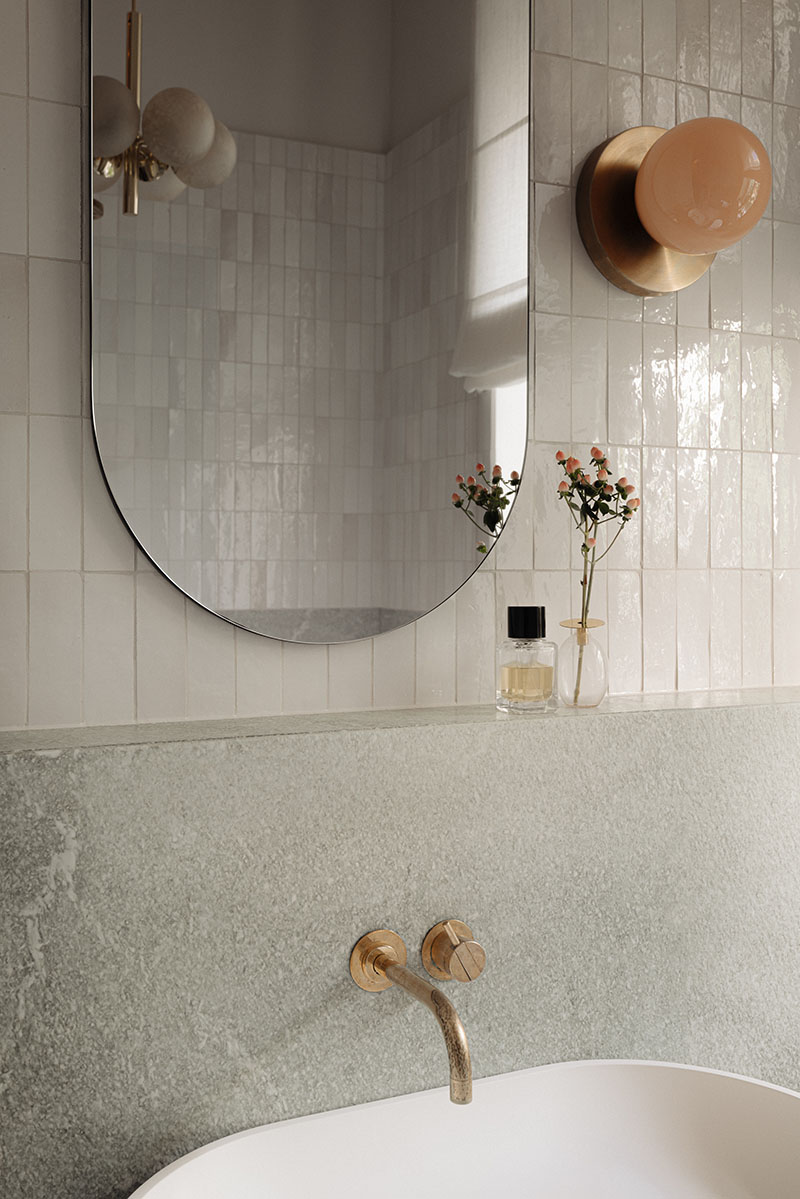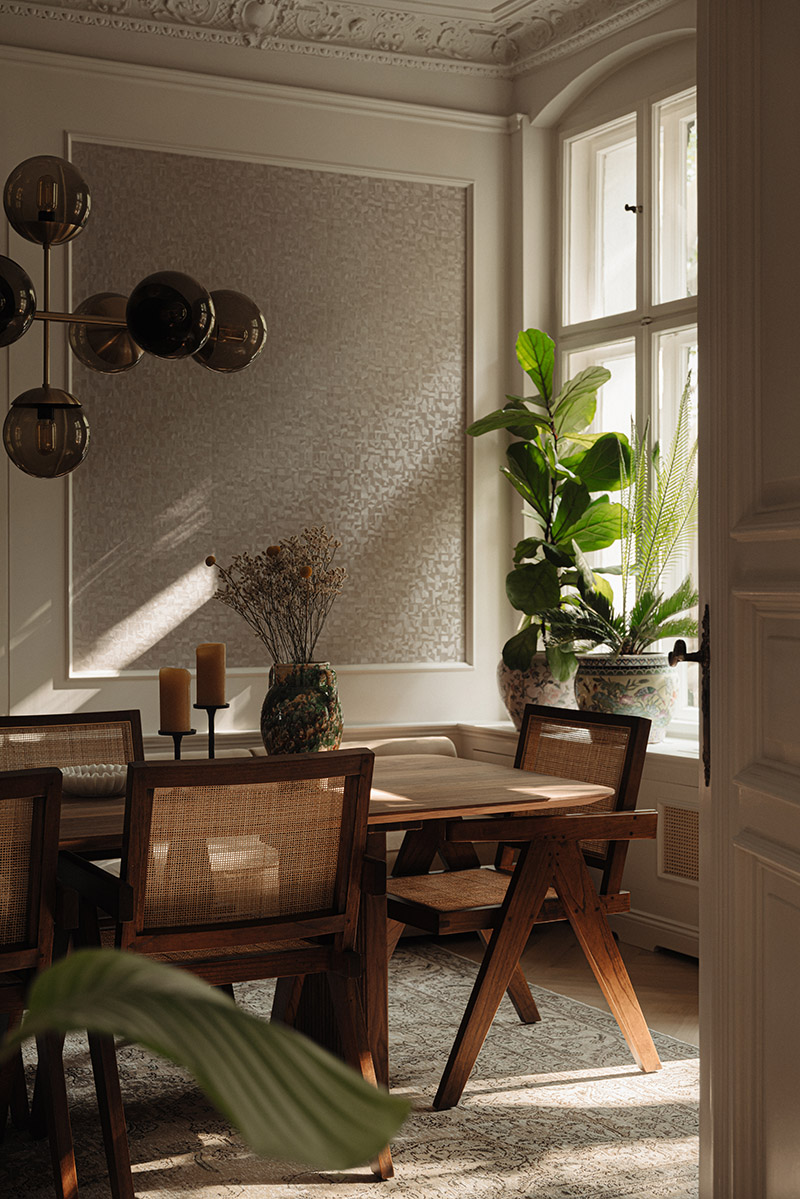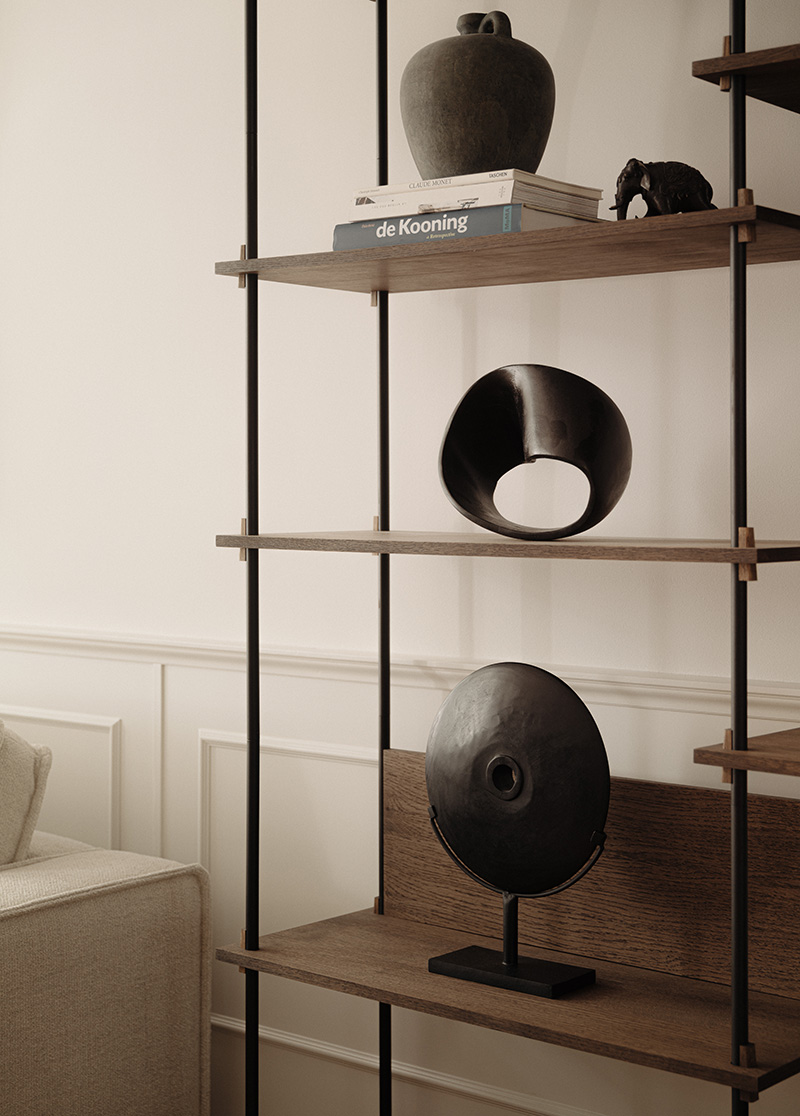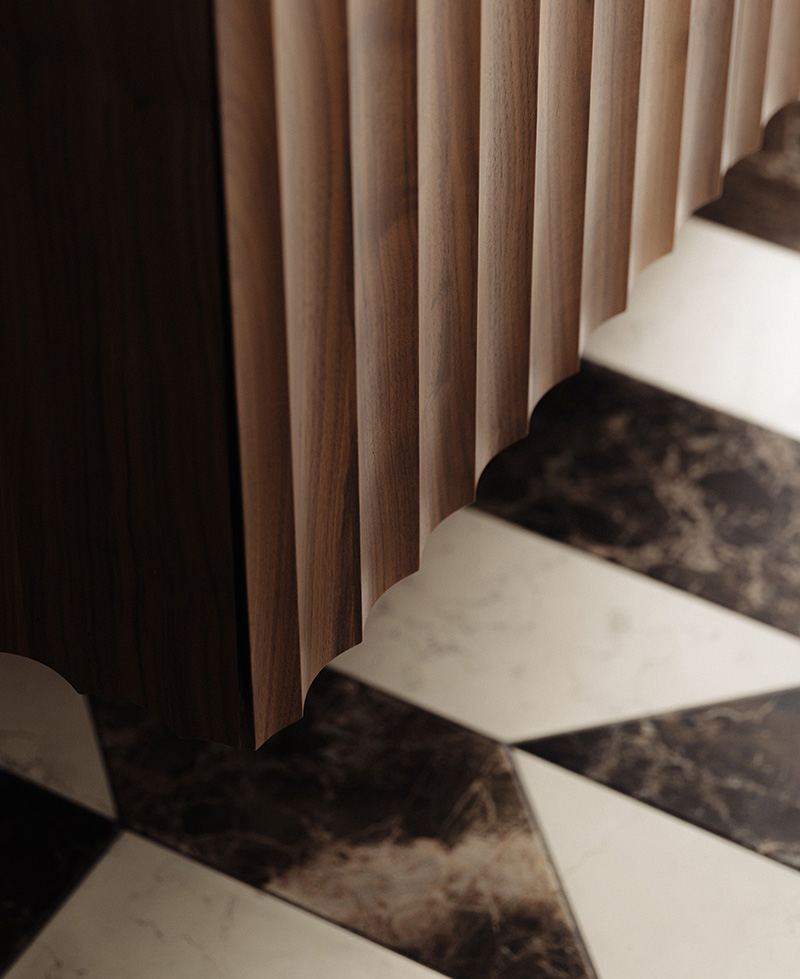 In the heart of Berlin, a two-year-long renovation transformed this city apartment into a personal and comfortable home.
The client's desire for an approachable and relaxed atmosphere guided the design process and the connection of spaces via doors creates a sense of anticipation with every entry.
Classical elements such as intricate molding, cladding, and the original hardware were restored and enhanced to pay tribute to their timeless charm.
Design: Ramses Caesar / Studio 34 South
Photos: Flare Department / Mart Goossens